I'm totally stealing the idea for this post from the blog,
Noodles & Milk
.
We'll be moving into our new home in October - we hope! And I've been trying to decide what to do about making a craft room for myself. I'm so excited! I'll be sharing the space with either my husband's office, the guest room, or the kids playroom. So, I'll need it to be organized and...small. Here are a few pictures that I hope will inspire my new creative space!
Love how cute this room is. BUT I doubt I could live with a pink room - as pretty as this room is. I like how the shelves are used to store the fabric.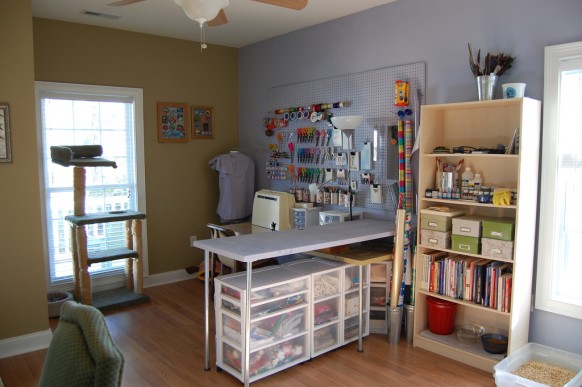 Love the organization on the wall!
I love how simple this space is - nothing fancy, just the basics. And small!!
What a fun room! I love the color!! I specifically love the table - what a great idea for a large cutting table.
LOVE.THIS.SPACE. Simple, clean, minimal. Love. It.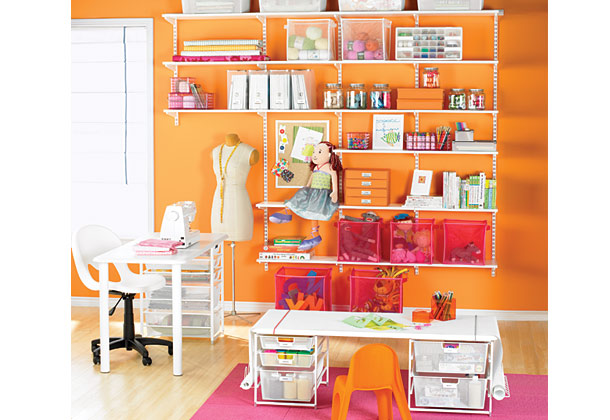 Cute idea from The Container Store. An idea like this might be great if I decide to share my room with the kids play area. Don't know how long I could sit in a room that orange though...love the organization!!
LOVE this table. I would love to find something like this!!
I would love to see pictures of your favorite sewing or crafty spaces! :-)